Wildflour Italian Is on a Quest to Create the Perfect Pizza
As seen in original article on Spot.ph by Henna Yu (https://www.spot.ph/eatdrink/the-latest-eat-drink/78167/wildflour-italian-bonifacio-global-city-a1046-20190615-lfrm)
Wildflour Italian
G/F The Finance Centre, 9th Avenue corner 26th Street, Bonifacio Global City
Open from 5 p.m. to 11 p.m. (Tuesday to Sunday)*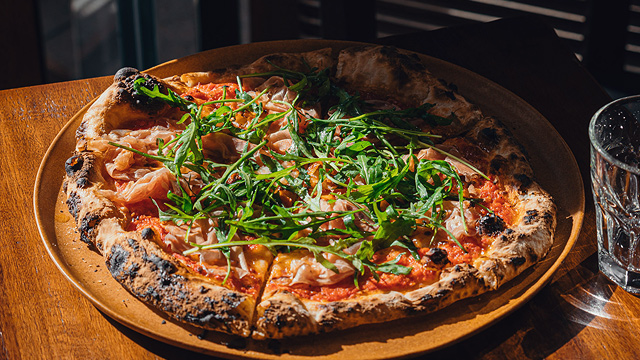 (SPOT.ph) Only second perhaps to Filipino food, Italian food has the ability to provide instant consolation. Whether you've had a hard day or simply want to celebrate personal milestones, you can turn to a warm bowl of spaghetti or a cheesy slice of pizza to lift your spirits or indulge your senses.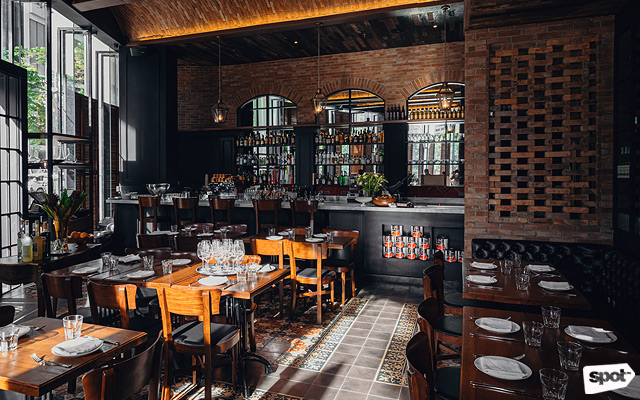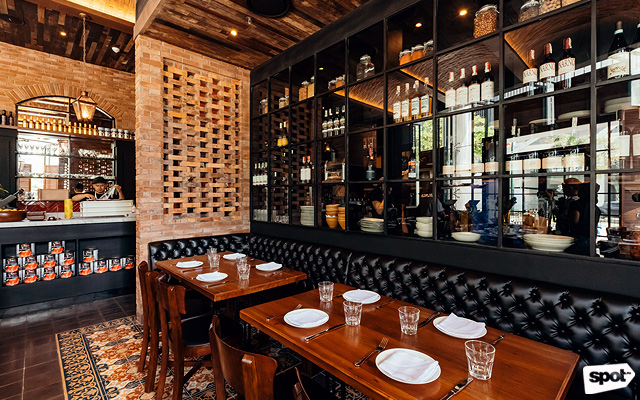 Italian food owes this inherent homey quality to its simplicity—a lot of pasta dishes have less than 10 ingredients and, most of the time, a great pizza doesn't go beyond three toppings. But, the general simplicity of Italian food means it's also easy to mess it up. Luckily, the folks at Wildflour Italian know exactly what they're doing—they've got 12 years of experience in the local food scene to count on.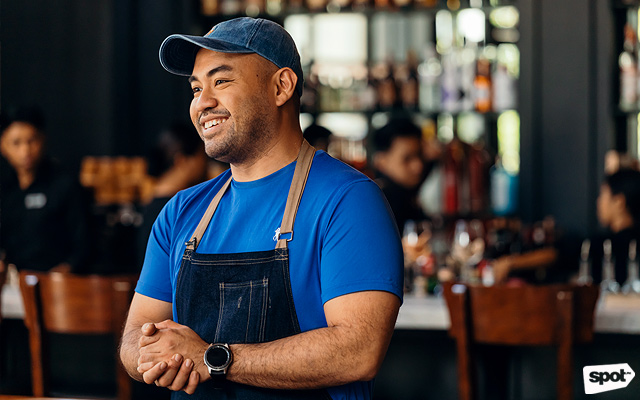 "I've never been to Italy," Allen Buhay, executive chef of the Wildflour Group of Companies, candidly shares. "But with Wildflour Italian, what we really thought of doing was to create an Italian restaurant that served [food] as classic as it can get. But it's still very much our interpretation of Italian food."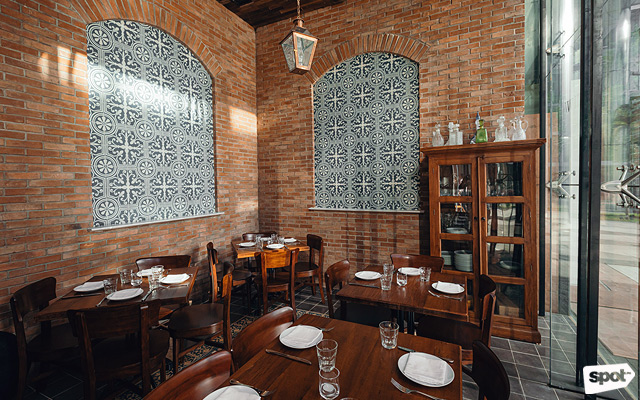 There's no missing the Wildflour vibe from the moment you enter the restaurant, which is still designed by architect Lara Fernandez Barrios. Wildflour's distinctive interior elements of dark wood and brick are still present, but colorful tiles and a high concave ceiling give the space a unique, old-world Italian-home feel. "How we make our food has always remained consistent," says Chef Allen. "So you walk [inside] and you know it's a different type of Wildflour—but it is still Wildflour."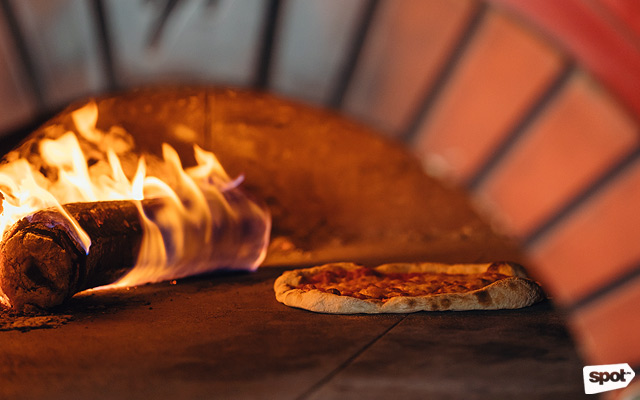 While at Wildflour Restaurant + Café puts the focus on local, farm-to-table produce, Wildflour Italian branches out, sourcing their ingredients from all over the world. "Italian food, from what I understand, is super simple food," Chef Allen explains. "When we were exploring Filipino food [at Wildflour], one of the things we were able to prove was when we make a dish and change an ingredient from a regular one to one of higher quality, the dish changes. So I think the focus of Wildflour Italian is we're gonna make carbonara [or] cacio e pepe but we're getting the best available ingredients in the market."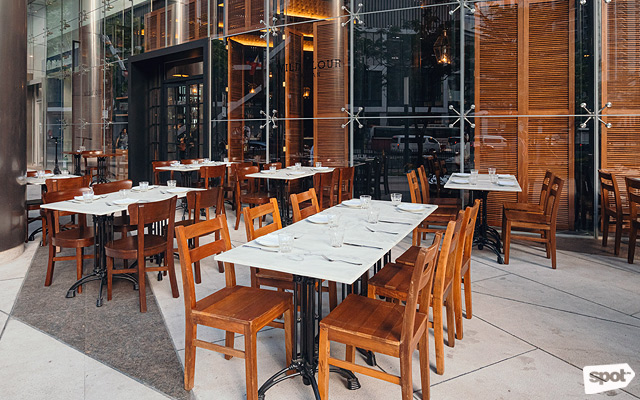 One can't be blamed for expecting freshly baked bread at Wildflour Italian—it is, after all, one of the things their predecessor is known for. "We do sell bread here. And every table has free grissinis or Parmesan breadsticks," says Chef Allen. "But because Italian food is so carb-centric, with the pasta and the pizza, we decided we're not going to give out free bread because people might get too full."
And the chef is right: You do want to reserve as much space in your belly as you can for what Wildflour Italian has to offer.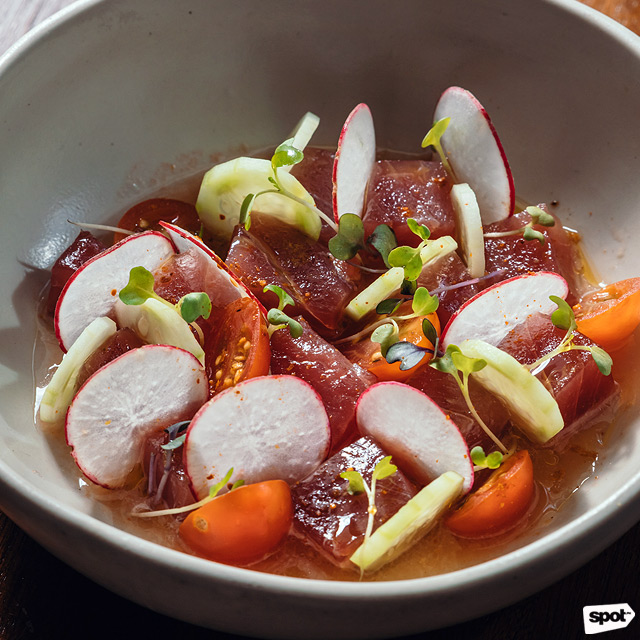 Start light with the Tuna Crudo (P595), which has fresh tuna, cucumber, tomato, pink radish, and microgreens arranged in what can only be described as a work of art. The combination of flavors and textures impress too, from the delicate tuna to the crunch and tang of the vegetables, and the brightness from a drizzle of olive oil and lemon.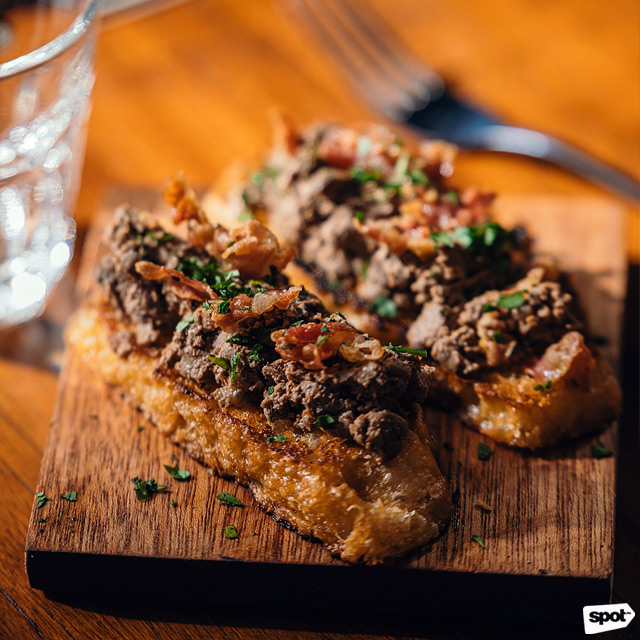 The Crostini (P220), too, maximizes the contrast between the velvety chicken liver and foie gras, and the crunch of the crostini. The burst of salt from the pancetta crumb is the metaphorical icing on the cake.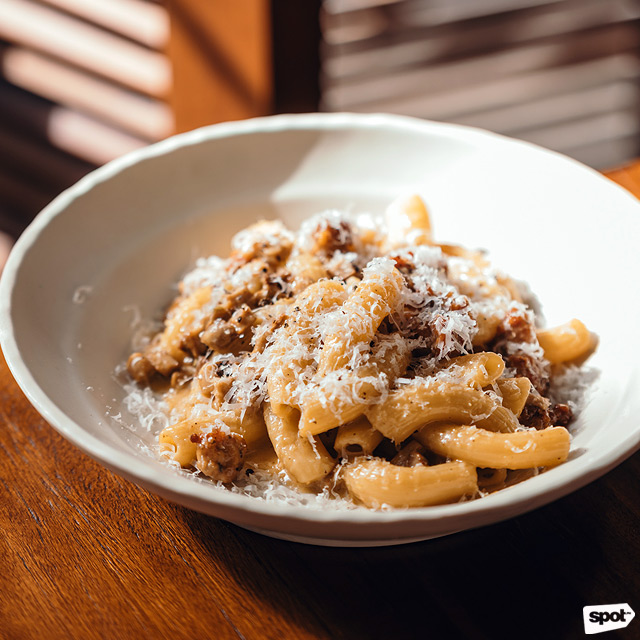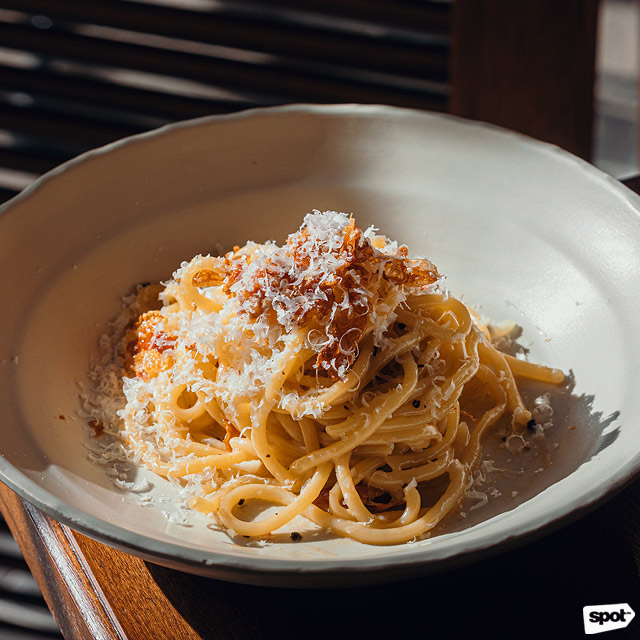 Bucatini gives the Bucatini Carbonara (P495) a heftier bite, and the pasta's al-dentetenderness is a perfect fit to the creamy egg-and-Parmigiano sauce. Also deceptively simple is the Rigatoni (P495)—but this dish packs rich earthiness and umami with a straightforward sauce of porcini mushrooms, Italian sausage, and Parmigiano.
Chef Allen is especially proud of Wildflour Italian's pizza. "A friend once said that the best pizzas are made on the best bread. And we've got the bread down, and we have Chef Marge [Manzke], one of the world's best pastry chefs in our team. So it was kind of easy to take our bread recipe and then just turn it into pizza."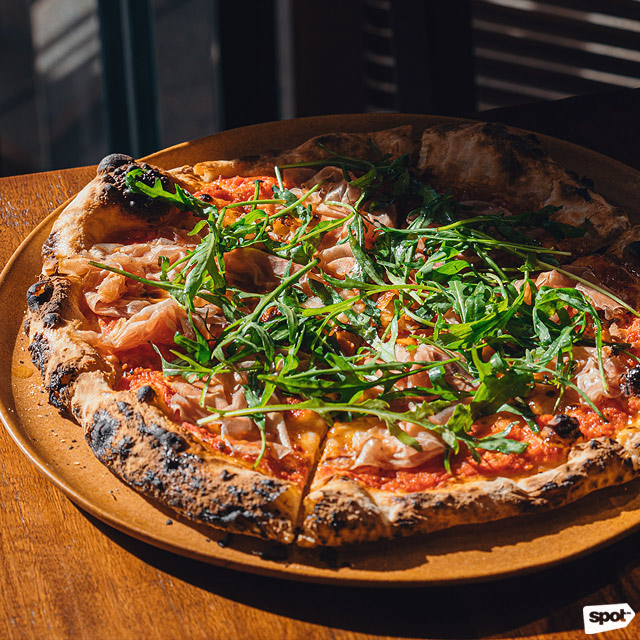 With such high expectations for their crust, you want to have a pizza that lets it shine with uncomplicated ingredients, as it does in the Prosciutto (P795). Baked in a wood-fired brick oven, the crust gets a smoky crispness but also a chewy center—the best base for the classic combination of salty prosciutto, creamy mozzarella, and peppery arugula.
Chef Allen's work in the Wildflour Italian kitchen never stops, even though they've already been open for two weeks. "I talked to Chef Walter Manzke and he told me, 'There's this really great pizza restaurant that popped up in [Los Angeles] last night,' and he said they had one of the best pizzas he's had. And I said, 'What makes it the best pizza?' Because in my mind, why can't we make the best pizza? Let's keep tasting and then let's get there, right?"
One thing's for sure: If this isn't their best yet, we can't wait to see what is.

Photos by Jilson Tiu
*Temporary hours only